Cobb will be hosting Black History Month presentation on Feb. 27
Hang on for a minute...we're trying to find some more stories you might like.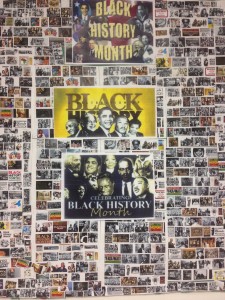 Black History Month was originated in 1926 by Carter Godwin Woodson. The month of February was picked in honor of Frederick Douglass and Abraham Lincoln, who were both born during the month.
Pattonville will be having a special Black History Month presentation on Feb. 27 hosted by history teacher Ms. Vialettice Cobb.
"Abraham Lincoln was the president during that time period, and issued an emancipation proclamation giving African Americans their rights. The 13th Amendment finalized the abolishment of slavery, and the 14th Amendment finalized their rights," Cobb said. "We celebrate Black History Month because for a long period of time, African Americans weren't appreciated, and never got credit for fighting the wars. It's a celebration of achievements for African Americans."
All of the schools Cobb has worked at have done something to recognize Black History Month.
"It gives students who haven't had the opportunity to learn more about African American culture a chance to do so," Cobb said.
Cobb will be hosting a presentation on Feb. 27 during 6th hour.
The presentation will recognize African Kings and Queens, African songs, African American church excerpts of Black history movies and more.
If students are interested in finding out more about African American culture, plan to attend the presentation or ask Ms. Cobb for more information.