March 6, 2012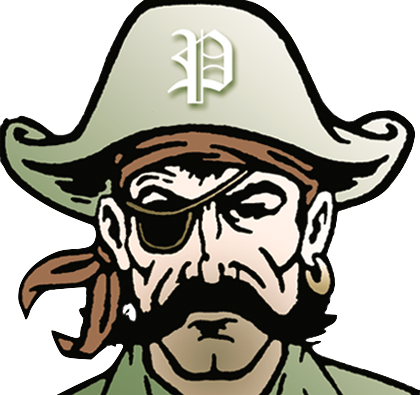 PattonvilleTODAY staff
March 6, 2012
Hang on for a minute...we're trying to find some more stories you might like.
The Math ACT Review will be held tonight from 6-8 in Rm. H208
STUCO Members:  There is a meeting TODAY after school in room B104.
All MOCK TRIAL TEAM members are reminded that we will practice TONIGHT at 7 pm.
Any Renaissance member who plans to work at Taste of Pattonville must stop by Mrs. Moritz's room this week.  If you do not come by to fill out paperwork, you will not be working!
Science fair judges should meet the bus under the bridge tomorrow morning at 9:30 am.
Save the date!  The 6th annual Taste of Pattonville will take place in the high school cafeteria on Thursday, March 29 from 5:30-8 pm.  Come and sample from over 25 restaurants, including Applebee's, Buffalo Wild Wings, Dairy Queen, McArthurs Bakery, Smoothie King, Starbucks, Stir Crazy, TGI Fridays, Tornatores, and many more!  Tickets go on sale Monday during all lunch sessions.  Don't miss out on the biggest Renaissance event of the year!
Reminder:  North County Tech School Open House is this Thursday (March 8) from 4:30-7:30 pm.  If you are interested in attending North County Tech or just want to see all of the programs they have to offer, plan on attending.  For more details or directions, stop by the guidance office.
Students are reminded that due to Parent Teacher Conferences, there will be no after-school tutoring in the Library or Math Help Center on Wednesday and Thursday this week.
Interested in being a part of Pattonville High School Cheerleading? If so, please attend the informational parent meeting tonight at 6 pm in the high school cafeteria.  Tryouts will be held April 16-19 from 5:30-7 pm in the high school gym.
Are you interested in being involved in the ONE-ACT PLAYS?  If so, pick up an informational packet outside room A213.  Auditions are next Monday and Tuesday.  See Ms. Corvera if you have any questions.
CFO/FCCLA – Caring for Others/Family, Career and Community Leader of America will hold a meeting Thursday, March 8 during contact time is room E203.  Refreshment will be served!  Pick up passes from Mrs. Borgmann in room E203.   
Attention fellow P-ville classmates:  Coming this March is The Artist In You.  This is an open mic night where the students and staff will perform.  Whether it's dancing, singing, poetry and/or rapping, it's the Artist In You that we want to see.  For more information, please contact Mrs. Brown to sign up and receive your tickets.  Tickets are available beginning March 1.  It's FREE!  Yeah, that's right…FREE!  We hope to see you there on March 13 at 6:30 in room A213.
Hey Pirates!  Tonight is the night!  If you like McDonalds and if you want to support a good cause, please come McTeachers Night tonight at the McDonalds on Dorsett Road.  We are trying to "Green Out" McDonald's this from 4:00 – 8:00 pm tonight with Pattonville students, parents, family and community members decked out in Pirate gear!  McDonalds will donate a percentage of sales for that 4-hour stretch to the Class of 2012 Graduation All-Night Party!  No flyers are needed to participate.  Just put on your Pirate gear and bring your friends and family to McDonalds for dinner.  See you there!
Activity buses will only run at 4:15 pm on Wednesday and Thursday due to Parent Teacher Conferences.
Remember the Pirate Code…Be Respectful.  Be Responsible.  Be Involved.
Parent Teacher Conferences are March 7 (4:30-8 pm) and March 8 (4:30-7:30 pm).
SUBURBAN NORTH ALL CONFERENCE HONORS  
The following athletes were selected to the Suburban North All-Conference Team in their respective sport.  Congratulations on your accomplishments.
Player of the Year – Mikala McGhee
2nd team – Kristen Hanna
Honorable Mention – Nikki Callahan and Christian Johnson
Honorable Mention – Darren Davidson
1st team – Ellaina Adams, Elise Amo, Jennifer Baker, Amanda Chung, Rachel Collins, Laura Fulton, Kaitlin Gant, Kacie Hulse, Jaackie Model, Rachell Murphy, Leanna Seibert and Allison Van Buren.
2nd team – Sarah Dilallo, Hailey Doyle, Jazmine Kenney, Ayla Loeb, Kara Myers and Erin O'Keefe.
2nd team – Trevor Beck and Dylan Hogan.
Honorable Mention – Matt Murphy and Eric Thomas
The following college representatives are scheduled to be in the College Center.  Sign up and get a pass in the Guidance Office.  For upcoming college rep visits, see the posted list in the Guidance Department.
UMSL Bridge Program     3/6     1:00
University of Central MO        3/8     10:30
Iowa Wesleyan (in Mt. Pleasant, Iowa)   3/12    8:00
Lincoln College, Lincoln, IL    3/13    9:00
College of the Ozarks   3/13    11:00
Mo S & T        3/28    9:00
Western IL Univ.        4/2     10:00
Mo Tech College 4/10    9:15
Lindenwood      4/10    10:00
COMMUNITY SERVICE OPPORTUNITY
Students interested in how our government works and helping local communities…ST. LOUIS COUNTRY ELECTION BOARD needs high school volunteers to help at poll sites.  Stop by the Community Service Office for more information.
BUTTERFLY HOUSE located at Faust Park on Olive needs volunteers for March Morpho Mania on the following dates.  
March 18 – 9:30-3:15 OR 12:15-3:15
Contact Jessica Deering, Volunteer Services at 636-530-0076 Ext. 12.
FOREST RELEAF is an organization dedicated to planting trees and enriching communities.  They need volunteers to help plant trees and shrubs on Saturdays.  Workdays will take place March 3, 10, 17, 24, and 31, April 7 and 14 from 8 am – 12 pm.  If you plan on volunteering, you need to call 314-533-5323 or stop by the Community Service Office for more information.
ST. LOUIS ZOO offers many all year-round volunteer opportunities.  If interested sharing your love of animals and teaching kids about wildlife, nature and the zoo, stop by the Community Service Office for information.  You must be 15 years old.
ST. LOUIS AUDUBON SOCIETY is sponsoring several volunteer events at Creve Coeur Park:
Saturday, March 3 from 9 am – 1 pm – Honeysuckle removal
Saturday, March 24 from 9 am – 1 pm…Watershed clean up is the 4th Annual Confluence Trash Bash
Saturday, April 14 from 9 am – 1 pm…Honeysuckle removal 
For more information, stop by the Community Service Office.