SLIDESHOW Team PVD wins annual dodgeball tournament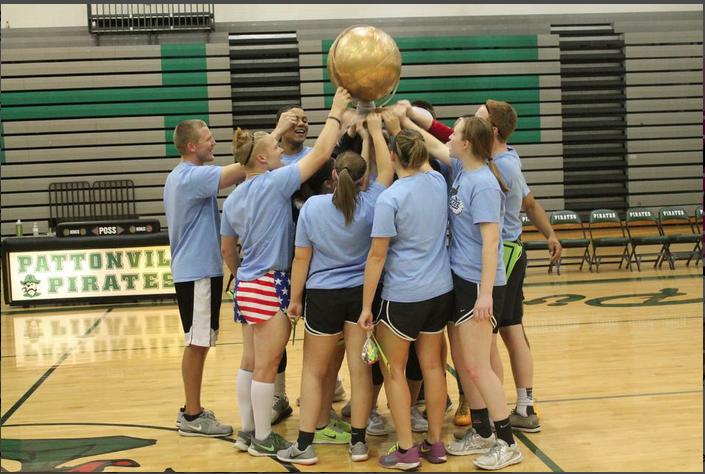 PattonvilleTODAY staff
November 19, 2015|1 Views
Friday the 13th wasn't unlucky for Team PVD as they won the annual Pattonville Dodgeball Tournament. They bested the 18 teams that competed for the chance to raise the Golden Globe at the end of the night.
Team PVD, or Pattonville Varsity Dodgeball, came into the tournament as the heavy favorites to win the title. Consisting of varsity baseball and varsity softball players, Team PVD believed they were the team to beat.
"We are full of athletes, simple as that," PVD captain Brendan Anderson said. "We feel we can and will beat anybody we play."
The tournament was double-elimination format meaning if a team loses once, they get a chance to redeem themselves, but a second lose led to elimination.
On a mobile device? Click here to view the slideshow.