OPINION Foreign exchange student's viewpoint of Homecoming
Yuliya Turba
October 3, 2016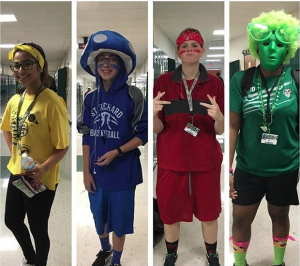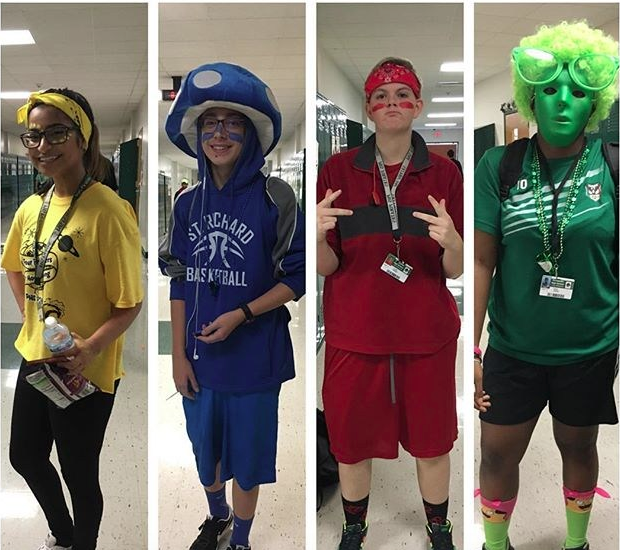 Imagine walking through the freshly polished halls of Pattonville High School at the beginning of the school year. Your mind is trying to organize the millions of chaotic thoughts racing through it. You feel unfamiliar eyes following you as you scour the classrooms, searching for your first period. Unknown words whiz past your ears and you are trying to match them with familiar words from your native language which is Ukrainian.
This is what the first day of school was like for me as an exchange student from the Ukraine.
I got the opportunity to live in America for a year by winning a competitive exam and every day I compare things here with things at home.
Recently, I got a chance to experience an American teenagers' way of entertainment and was invited to the Homecoming dance.
Coming to the school gym, my classmates were in nice dress-up clothes, a tone of compliments and drive music were only a few things which impresses me.
In Ukraine, we have only three classes in our high school which consists of 9th to 11th grade and usually Student Council organize a party for the freshmen, which we call "Sanctification in High School."
In most cases, teachers do not take part in this event, but try to control small parts for safety.
When I got to the dance, I was wondering why girls took their shoes off and danced barefoot, so I did the same thing and there were no regrets.
In my home school, nobody could do that, maybe, because of moral principles or dependence on others people's opinion.
To speak about the variation of music, I have to say that the remixes and techno music is preferred on Ukrainian parties.
Here, instead, Americans play popular modern music, which confused me at the first time. I left the Homecoming dance at 10 p.m. tired, but enjoyed the atmosphere of youth spirit.
We usually finish our dance after 11 p.m. in Ukraine and then go out or go home.
In general, I loved the American Homecoming dance, because I was interested in your culture features and I now have a lot of ideas to implement during my next year in Ukraine.