Prom tickets on sale in main gym lobby during all lunches
Hang on for a minute...we're trying to find some more stories you might like.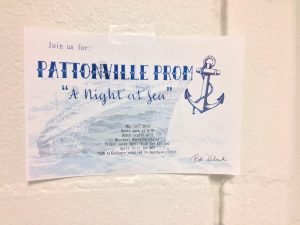 After she says 'Yes' to the promposal, the ticket is the most important thing in order to attend the dance.
Prom tickets are on sale in the main gym lobby during all lunches April 6-10 for $55, and next week (April 13-17) for $65.
Senior Andy Chen plans on purchasing his ticket on Thursday.
"I'm buying it this week because it's cheaper," Chen said. "I went last year and it was the second-most fun I've ever had."
The Homecoming dance during Chen's junior year ranks as his top moment.
Prom tickets will not be sold to students with fines and students with less than 90 percent attendance rate will not be allowed to purchase tickets.
Currently, 55 juniors out of the 357-student junior class, as well as 48 seniors out of the 366-student senior class have less than a 90 percent attendance rate.
According to Joan Mason in the financial office, 328 regular school juniors and seniors (45 percent of all juniors and seniors) have fines.
Friday, April 10, is the last day to turn in guest permission forms to bring a guest that is either graduated or from a different school.