International Club celebrates International Day of Peace
Hang on for a minute...we're trying to find some more stories you might like.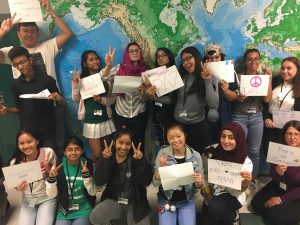 The International Club met on Sept. 21 to celebrate International Day of Peace.
The meeting started off with members sharing how they say peace in their own language. After that, members watched a video and learned about how this day was first started. They also had some time to talk and enjoy the food, while reflecting on the awareness of world peace.
"Today was a chance to connect our global interest with the world," club sponsor Ms. Victoria Carlson Casaregola said. "Really, because people are celebrating this day all over the world."
"Peace starts at home with us as individuals having a mindset of being willing to understand and valuing the cultural differences that we all have," club sponsor Ms. Katherine Korte said. "That's really what this club and organization is about."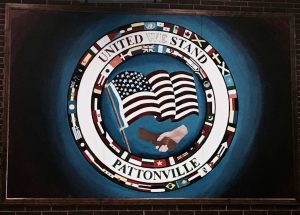 With Pattonville High School having a very diverse student body, the International Club is always welcoming new people with different backgrounds.
"Peace is an important aspect of everyone's life," club president junior Shhdwafi Youssef said. "And learning about it in this club does help students connect with each other."