Pattonville students have plans for the holidays
Hang on for a minute...we're trying to find some more stories you might like.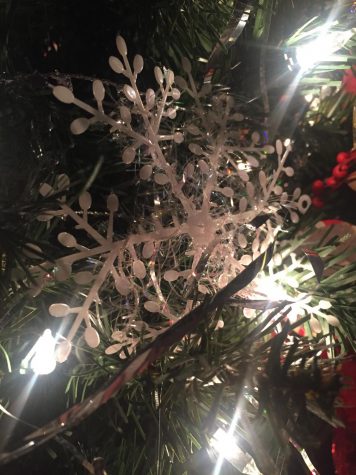 It's no doubt that students at Pattonville High School can not wait for winter break to start. Some students already have an idea what they'll be doing over winter break while some have no idea at all.
I went around Pattonville to see what students had planned.
Evan King "Going to Colorado to see my other parents."
David Boelhauf "Wait till Christmas, do Christmas things, then go to my mom's."
Ricco Madlock "I do not know, chill with the family and eat food. Maybe go shopping."
Sofia Serra "Hang with family, work, and hang with friends."
Jaden Williams "Spending time with the people I love and eating lots of food."
Lisa Teku "Sleeping, and hanging out with friends."
Ryan Holtgrave "Hanging out with family and getting fat and happy"
Fabian Grabski "Going up to New York to see family. Then coming back and having Christmas with my mom's side of the family."
Libby Keefer "Going on a cruise. We are going to Cozumel, Costa Maya, Belize City, Harvest Caye and celebrating my birthday."
Anthony Millikan "Not doing much."
Kim Gomez "I'll be doing some sleeping, swimming and hanging out with friends. Also my brother will be in town."
Chris Tobar "I'm going to be swimming with my club team and singing at Powell Symphony Hall."
And that's what students around Pattonville have planned for the holidays. Hopefully everyone at Pattonville High School enjoys their days off.
Students return to school on Thursday, Jan. 3, 2019, and will pick up their schedules in the main gym.