New video game consoles released just in time for holidays
Terrell Perry
December 10, 2013
We waited long enough for the next generation to stroll its way to our local stores in the month of November, and yet we were far from disappointed.
The battle between the PS4 and Xbox One has continued with more powerful machines, starting at considerable prices of $400 (PS4) and $500 (Xbox One). We all have our picks on which system is best, but the critics concluded the PS4 to be 8.4/10 and the Xbox One as a 7.8/10. Now the PS4 is focused on social gaming and user experience while the Xbox One has a big focus on gaming and entertainment like movies and music. Now both of these systems have their differences and comparisons, but the PS4 and Xbox One are truly something the PS3 and Xbox 360 weren't. I will do my best not to be biased and leave out information on the Xbox One, since I'm a Playstation fan. You will be informed most of what you need to know about these systems.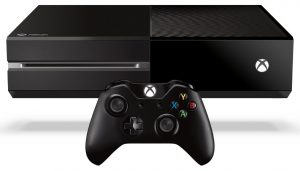 First up, the most advertised I'd say, the Xbox One. The Xbox One is pretty much always ready when you are, waking up instantly when you say, "Xbox On," and even turns on your TV. And when you need to pause, your games are suspended right where you left off, so you can resume instantly.
And for all you Microsoft fans who were looking for a new look with a new and improved home screen, it unfortunately have barely changed since the 360 and so it seems to be the same way for the controller. Are you a big TV watcher? If so, connect your cable or satellite box to the Xbox One and watch all your favorite channels, shows, and movies right through the console all with the sound of your voice. Xbox One's all new achievements system has richer detail and spans across your games and experiences, which means achievements are no longer confined to a single game. And you can earn achievements in more ways since new ones can be added dynamically at any time. Our new achievements portal not only keeps track ofwhat you earned, but how you earned it, so it's more personal than ever. It even lets you compare your achievements with your friends. Share your legacy and achieve greatness with Xbox One. Now its time to show off your best moves, because who wants to let that once-in-a-lifetime goal go unnoticed? With Game DVR, it's easy to capture your greatest game moments. Xbox One keeps a rolling record of your most recent gameplay, so you can go back and share replays with your friends on social networks and Xbox Live. And if you want to see what your friends have been up to, check out replays of their best moves, too. Now if I were to tell you the system's specifications, you may become a bit confused, so I'll let you know the main one everyone really focuses on, the storage space. The Xbox One starts with a 500GB hard drive, and I'm pretty sure in the future they will ship in ones with even more storage. I'll be honest, there is absolutely NOTHING wrong with this system, or at least to me. The features are great, the Kinect, a loved addition to the Xbox, is much more calibrated than ever. This is what true Xbox gamers have been waiting for, no doubt.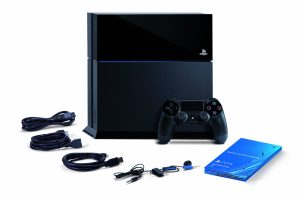 Now for my personal favorite, the Playstation 4. The PS4 is…beyond different from the PS3, including a new home screen, a controller that looks and feels much better, and plus new features.
The next gen controller has a touch screen, analog grips, speakers, more comfortable triggers (R2 and L2), and sticks with its vibration function and highly sensitive six-axis sensor. It also features a SHARE button to upload yourrecent gameplay footage directly to Facebook while you continue playing, or stream your live gameplay to Ustream or Twitch. You can even stream other players and see how badly they're getting beat in their game. PS4 users can now party up with friends and have a blast, alongwith listening to music while in-game session. Yes, I know, the Xbox 360 could do that, but it is so much better in many different ways. Most people can't wait to play a recently purchase, rented, or borrowed game, so now you have the ability to play games while they're downloading. But here's the part that usually drops a couple jaws. For the PS4, you now have to pay to be online. Purchasing Playstation Plus is like purchasing an Xbox Live membership. But…Playstation Plus is very beneficial; giving you game discounts, free games, early game beta access, and free or discounted movies or shows that can be downloaded directly to your console. This membership continues to your PS3 and PS Vita systems, at no additional cost.
Now it's way too early to decide which system reigns supreme. We'll have to wait till exclusive releases and how powerful each one is. Both of them are worth getting, but it won't be until next year for us to truly figure out which is better. Only a couple games at this time are released, not too many exclusives, but let these systems battle it out. Which side will you choose?