Pirate seniors share favorite memories of high school football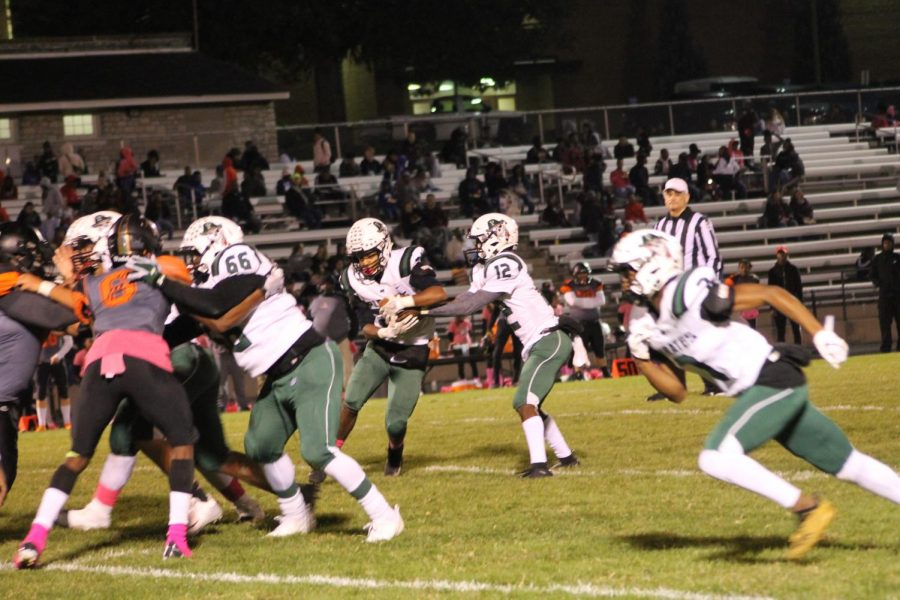 The Pattonville Pirates were devastated last week against the De Smet Jesuit Spartans losing 35-7 on the road after beating the Marquette Mustangs at home to open the playoffs just a week prior.
The team finished with a final record of 7-3, finishing over .500 but unfortunately not making it back to the promise land like they did just a year prior. The team showed plenty of sparks in the 2018 season with Sam Sanderson lining up in the backfield, including Aaron Webb in coverage, Isaiah Wilkes on the D-Line, and capped off with a very strong linebacking core.
The Class of 2019 has had a great football timeline compared to some of the other classes in the past decade.
In '19s freshman year, the team made it all the way to the state quarterfinals losing to Chaminade with just 2 minutes left on the clock giving up a lead at the last second.
This season had plenty of promise with one of the most athletic Pattonville teams in the past 20 seasons but could not execute against a very good De Smet football team in the district semifinal round.
But the highlight of the seniors' football career is when the team went to the state championship game during their junior year. Even though the team lost with 9 seconds left on the clock, the team still got to play at Faurot Field in Columbia in front of a few thousand fans.
Even though most of the seniors this year would say their favorite football memory was state in 2017, some players thought otherwise:
Senior linebacker Brandon Price said his favorite memory happened when he was in ninth grade.
"My favorite memory was probably my freshman year when we had all of the Jr. Pirates players on the freshman team," he said. "It was just a fun experience and I was happy to have all of my friends on the team that year."
Andre Webb's response was more simple.
"The ability to start as a quarterback at the high school level was my favorite part about my time here."
Even though the Class of 2019 will not be returning next season, there is still a lot of potential for these players to receive scholarships as the school year goes on and they send off their film to recruiters.
This was a class that will be remembered for a long time at Pattonville and will leave a legacy at Pattonville Stadium as a truly dynamic bunch.