A look at the 2015 NHL Playoff picture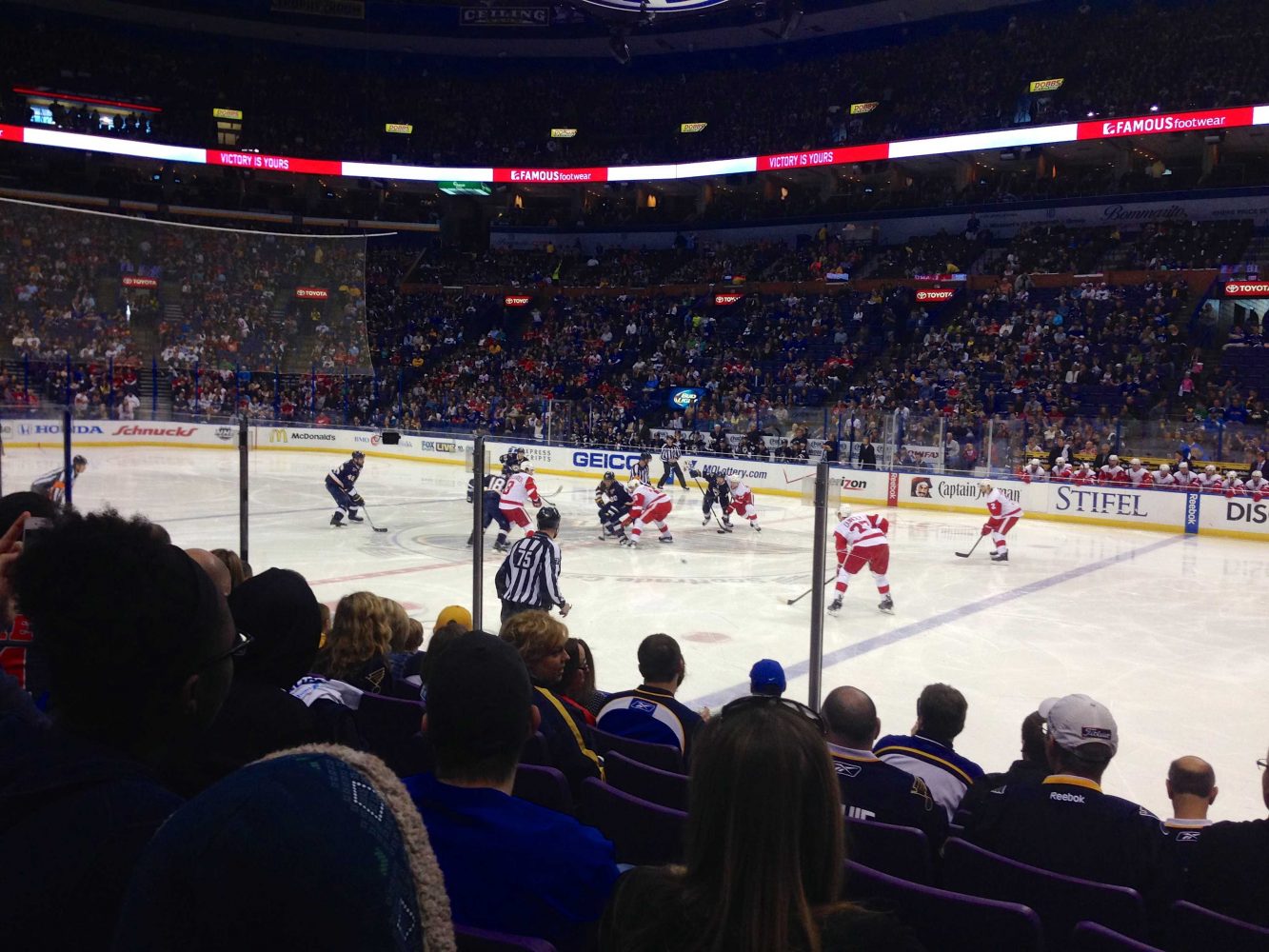 Kameron Key
April 15, 2015
Every year just after the men's and women's NCAA basketball tournament come to an end, the National Hockey League Stanley Cup Playoffs start. This year they begin on Wednesday, April 15, and will run through mid-June.
Here are the match-ups for Round 1:
Western Conference:
Pacific Division: 1 Anaheim Ducks vs. WC2 Winnipeg Jets, 2 Vancouver Canucks vs. 3 Calgary Flames
Central Division: 1 St. Louis Blues vs. WC1 Minnesota Wild, 2 Nashville Predators vs. 3 Chicago Blackhawks
Eastern Conference:
Metropolitan Division: 1 New York Rangers vs. WC2 Pittsburgh Penguins, 2 Washington Capitals vs. 3 New York Islanders
Atlantic Division: 1 Montreal Canadiens vs. WC1 Ottawa Senators, 2 Tampa Bay Lighting vs. 3 Detroit Red Wings
There are some very intriguing possible match-ups as there is not one team who NHL analysts from CBS Sports can agree on who will win the Stanley Cup.
The Pittsburgh Penguins face the New York Rangers and it could end up being the most exciting and best series of Round 1. The Penguins have struggled a bit lately dropping from a No. 2 seed to the Wild Card No. 2 position, but the Penguins can match-up with anyone in the NHL led by Sidney Crosby (81 points) and Evgeni Malkin (70 points).
Powerhouses in the Western Conference, the Nashville Predators face off against the Chicago Blackhawks in what should be a very physical series. If you like offense and great goaltending, this is the series to watch.
Big time body checks will make you quiver, tempers will flare, stars will shine, and players will amaze. Get ready for the fun of the NHL Stanley Cup Playoffs.