True colors shown after Super Bowl 50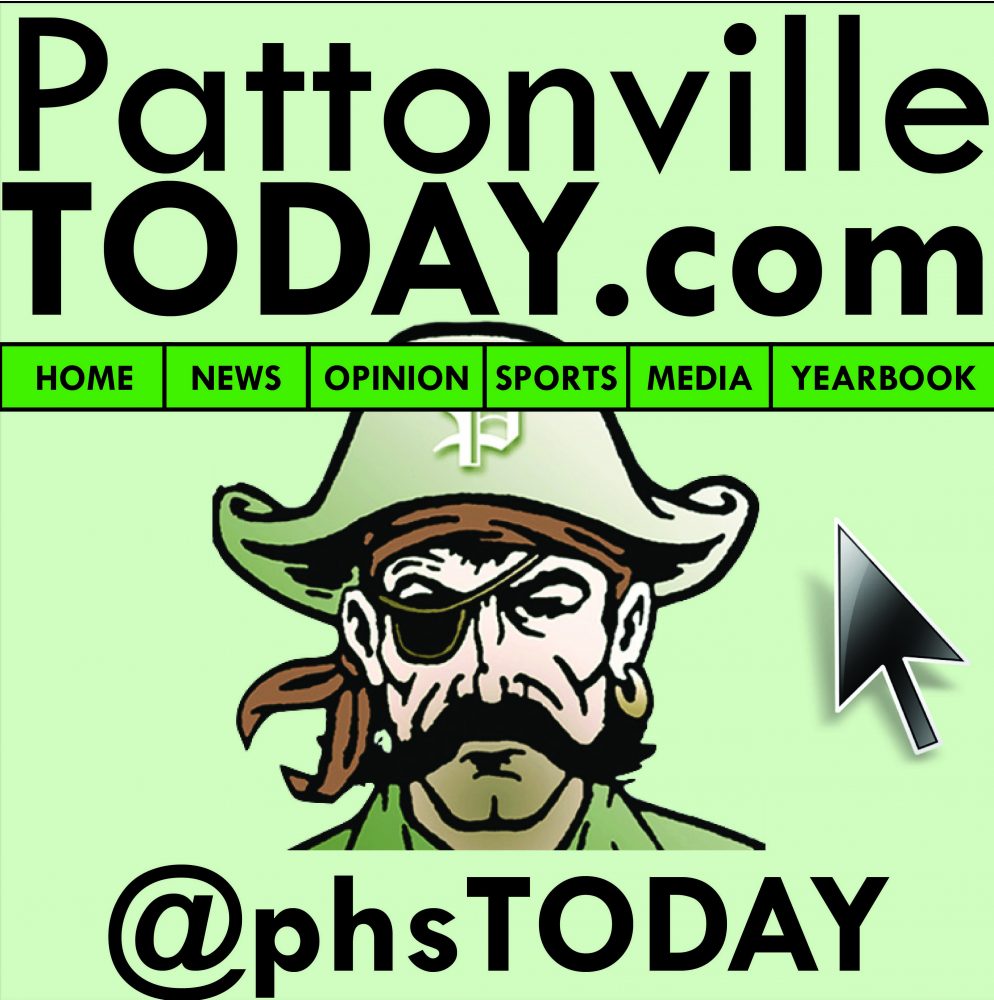 Jordan Colquitt
February 10, 2016
This past Sunday was the annual event everyone for the past 50 years in America watches; the Super Bowl.
This year's game was held at the Levi's Stadium in Santa Clara, California, and the game was between the favorite-to-win Carolina Panthers and the Denver Broncos.
The Broncos took the first strike and kicked the field goal. From there, Carolina couldn't come back. Carolina quarterback Cam Newton was sacked six times by the Broncos defense who completely dominated the game and gave the Broncos the 24-10 win.
After the game, a few players from both teams do a post-game press conference. Cam Newton's was the most memorable. Newton came into the press conference dressed in a Carolina hoodie wearing his hood up. Throughout the interview, he mumbled his answers and wouldn't sit up straight. Then after a few questions he abruptly got up and left. The next day, news of this swirled the Internet with mainly negative comments and even a few racial ones. Many said that him leaving the interview was because of a Denver Bronco player was being interviewed in the same room across from Newton. He could hear everything the Bronco was saying so he left. Cam wasn't professional enough to sit through it.
Cam is the Offensive Player of the Year and won the league's MVP award. He is considered a role model to so many fans of the NFL and after his record-setting season, why shouldn't he?
Him leaving the interview showed the world that he is a sore loser.
I get it; you lost the biggest game you've ever played in your career, however does that make it OK to walk out?
As a lover of the game and follower of Cam's, it was hard to see someone who practically ran the NFL this year act this way. He showed children that it is OK to be a sore loser and not tell your opponents congratulations.
Top quarterbacks such as Peyton Manning and Tom Brady have dealt with Super Bowl losses in the past and the most notable one for Manning was Super Bowl 48 against the Seattle Seahawks. After the game, Manning came out dressed properly and spoke highly of the Seahawks and Russell Wilson. When the New England Patriots lost to the New York Giants, Tom Brady went to his post game conference, dressed properly and spoke highly of the Giants.
Like a professional, Cam should've stayed for the whole interview and dressed like a professional. If Peyton and the Broncos can lose to the Seahawks 43-8 and still come out and give a post game interview, so can Cam.
Recently, Newton defended his walk out by saying that, "I hate losing. You show me a good loser and I'll show you a loser." He also said he's not going to conform to anybody's expectations. This is good in a way because you shouldn't change for anyone; however, that was a time for him to act like a professional and like the respectable guy everyone viewed him as.
Here at Pattonville, we are always taught to show good sportsmanship no matter what. Before every football game, the announcer tells the fans to exhibit good sportsmanship and not to "boo" if the refs make a bad call. At Pattonville, we pride ourselves on having good sportsmanship and telling our opponents "good game" with a win or a loss.
I, just like Cam, hate to lose. I don't know anyone who likes to lose. I understand how he feels. I haven't played in the Super Bowl, but I have played in championship games where the highest title is on the line. While listening to radio hosts talk about this same thing, I heard something that stuck out to me. He said if he had won, he would've been the same Cam we've seen all season. However, when people lose in important games, they show their true colors and that's exactly what Cam did. I believe that Cam Newton's behavior taught some bad things to the people who look up to him and the situation could've been handled differently. I still believe that Cam is a great player and he will be back in the Super Bowl sometime in the near future, but I hope his behavior will change…win or lose.