Pattonville High School's 2nd Annual Writers Week starts March 4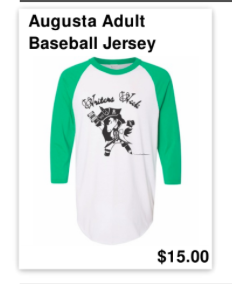 The Pattonville Auditorium's stage will be graced by professional and amateur writers alike beginning March 4 when the 2nd Annual Writers Week kicks off.
Pattonville's Writers Week was started by English teacher Ms. Jodi Moeller last year. She began working with Writers Week at Hazelwood West before joining the Pattonville staff in 2017.
Last year's display at Pattonville featured works from teachers and students as well as nationally-praised poets, spoken word artists, and journalists.
This year, she said spectators should expect something new.
"We have basically all new people this year," Moeller said. "The only returner is spoken-word artist Leon Douglas."
Several Pattonville alumni will return to the high school to kickoff this year's event in Session 1 on Monday to talk about where they are now and how they use writing in their current fields.
Moeller said other top sessions to see will be Gareth Hinds and Chris Crutcher.
"Hinds is a graphic artist. He takes classic literature and puts it into the graphic," Moeller said. "He's done the Odyssey and Romeo and Juliet. The coolest part is he'll be doing a live presentation during his session 6th hour on Monday."
Crutcher is considered a controversial writer because he writes about real life and he will be presenting to students on Tuesday.
"He writes about social sciences based on his work and studies as a psychiatrist," Moeller said.
His sessions will be 1st and 2nd hours on Tuesday.
There truly is something available to all types of students during Writers Week.
"If you are into pop culture, Peter Ames Carlin's session during 6th hour on Thursday is for you," Moeller said. "He's a biographer and he's followed the lives of singers like Bruce Springsteen."
In addition to professionals, selected student presenters will share their original works on stage with classes that have signed up and attend Writers Week.
Below is the full schedule or click here to be taken the Writers Week website.