Testing day is Wednesday
PattonvilleTODAY staff
October 16, 2012
Hang on for a minute...we're trying to find some more stories you might like.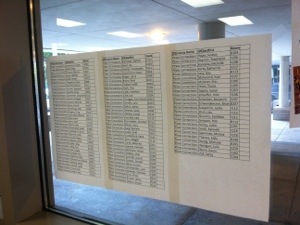 All 9th-11th grade students will begin the day in Pirate Connections on Oct. 17. Room assignments are different than normal so check the signs that will be posted around the building.
The senior breakfast will begin at 7:30 am in the cafeteria before students are dismissed for their field trips.
Class resumes for ALL students at 11 am with 2nd, 4th, and 6th hours. Dismissal will be at 2:13. Thursday will be a modified B Day with dismissal at 1:14 pm.