Caring for Others sends care packages to active military personnel
PattonvilleTODAY staff
January 16, 2013
Hang on for a minute...we're trying to find some more stories you might like.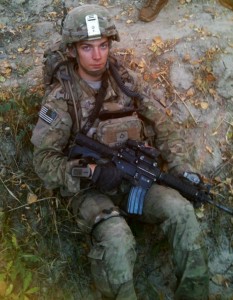 Students and staff at Pattonville High School recently sent care packages to active U.S. military personnel.
The Caring For Others (CFO) Club collected more than 200 cards of appreciation and $750 in donations to purchase needed supplies and goodies for troops abroad.
The club sent a care package to Pattonville alumnus Ryan Stanley of the Class of 2011, who is serving in Afghanistan, to share with his unit of more than 30 soldiers.
Amanda Milligan wrote a senior profile of Stanley in the 2011 Echo Yearbook. In it, she wrote Stanley "has been involved and dedicated to the military throughout his entire high school career. He signed his three year contract for the Army on April 24, 2010, and has been part of the Civil Air Patrol since he was in 8th grade." He joined the Army because "my dad has been part of it for over 12 years and I wanted to serve my country. It's a great job, and it's where I fit in."
Today, Stanley is an airborne infantryman, but said in an email to Ms. Twila Harris: "My more specific job is that I'm a medium machine gunner."
In the yearbook profile, he said he "enjoys being part of the Army and Cadets because it gives him a sense of accomplishment and hard work."
Harris said Stanley was not the only soldier CFO helped by collecting items.
"We also helped another soldier (Major Huse) who graduated from Parkway North," Harris said. Huse serves as a physician's assistant in Stanley's brigade, which is Members of 173rd Brigade located in Logar Province, Afghanistan.
[portfolio_slideshow]