STUCO and Culinary Arts Team Up for Appreciation Lunch
STUCO and Culinary Arts put on a teacher appreciation buffet lunch on Thursday, November 21. The staff lunch has been going on for 20 years. The teachers who attended the lunch were impressed with the students' effort, work, and food. Mr. Crockett was says that he enjoys the event immensely and he thinks it's nice that the students put this on for the staff.
There was a variety of food available at the lunch including chili, chowder soup, salad, sandwiches, cake, Rice Krispy treats, chips, and apple crisp. The teachers loved the many soups and the Rice Krispy treats.
English teacher Mrs. Wynn says that she "loves to see all the students interacting with each other and the staff members," as well as seeing what culinary surprises the Culinary Arts' students put together for the teachers each year.
STUCO member DeAndre Westbrook says that STUCO has been prepping for this event for the past couple of days. They helped put together the cutlery, played as hosts, cleaned up after the event, and greeted the staff members. His favorite part of the event is seeing all the teachers, greeting them, and thanking them.
Reggie Davis, a Culinary Arts student, was put in charge of making the Rice Krispy treats. He said he had a lot of fun making the food and interacting with the teachers. Culinary Arts has been prepping for the event for about a week. They did all the cooking and setting up for this event.
The STUCO and Culinary Arts collaboration on the staff appreciation lunch proved successful and enjoyable on both sides. Teachers and students look forward to continuing this school tradition.
About the Writer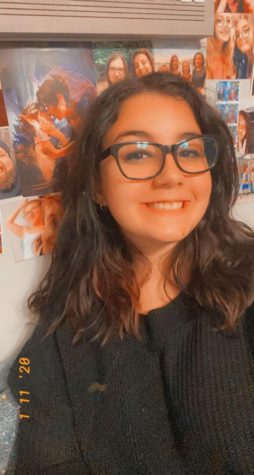 Ava Bearskin, Editor-In-Chief
Ava Bearskin is Co Editor-in-Chief of Pattonville Today and Pirate Press. Ava has taken Intro to Journalism and Photojournalism at Pattonville High as...