Take a Brain Break – Xmiena Rodgers raises funds for a Wellness Center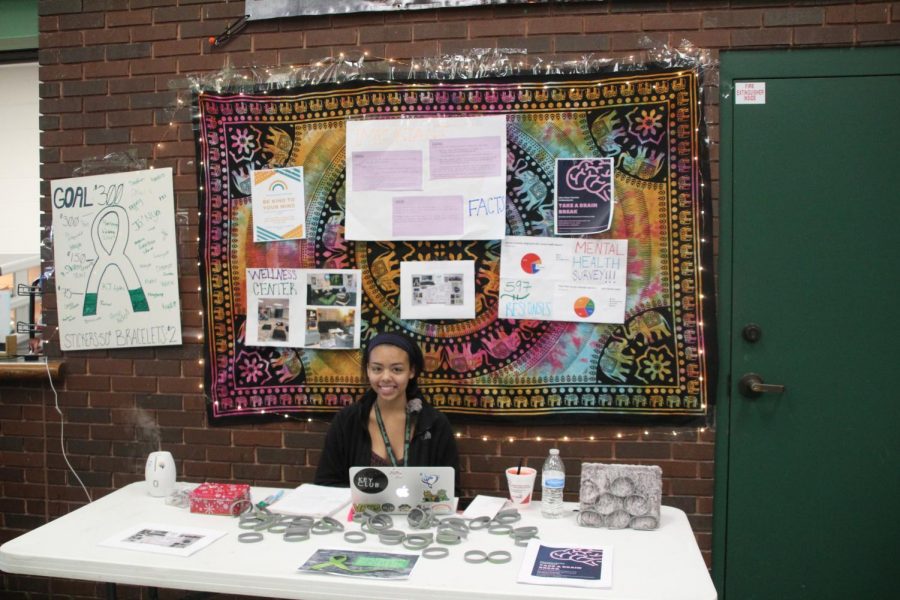 Xmiena Rogers is raising funds for a proposed wellness center. "It'd be in the B-Wing since they have a lot of empty classrooms," says Rodgers. Although she doesn't have an ideal image as to what the room might look like, she hopes for it to be a safe place for students to relax and feel less stressed in. Things like a hammock and color scheme can change the atmosphere of a classroom for students. Xmiena says that, "It's proven that blushy colors and grey colors help people relax better."
"My English project was mental health at Pattonville and brainstorming solutions. A common thing that people wanted was a place to relax and a place to talk about their problems other than the counselors' office," Rogers explained.
The project has been approved for a while. Administration was 100 percent on board with bettering the mental health of the school,  but it's funding that is a problem. But, Rogers is already $100 dollars into her goal of $300 dollars.
She has been doing the project alone. "Sometimes I feel a little burned out on the project because I've been working on it for so long. But at the same time it makes me happy to know that I will be making a difference before I graduate."
She plans to see the wellness center implemented before spring break of 2020.