Pattonville School Board Hires New High School Activities Director
On April 14, Pattonville's Board of Education approved Mr. Jason Sellers as the new activities director at Pattonville High School. He is set to start his new position on Wednesday, July 1. Coach Sellers is currently a health and P.E. teacher at the high school, and he coaches the Varsity Girls' Soccer Team.
"Becoming the new Activities Director was a goal I have had for years in my educational career," Sellers stated. "I feel like this is the perfect situation for me because it combines three things that I have a passion for – students, activities, and the Pattonville community. Another aspect that excites me is the staff we have at Pattonville. I am honored to be selected to work with the coaches and sponsors we have here. They are outstanding role models for students. Above all else, this job will let me build relationships with a wider group of students and staff, and that is something I'm excited about."
Sellers hopes to have a positive effect on the school as a whole. "I feel like I can bring some new ideas and perspectives to the role that may not have been there before. I hope to get involved from day one in creating a culture where everyone feels they play a part in the school's success. By highlighting the positive outcomes and the benefits that are associated with involvement in after school activities, we can build a greater appreciation of what it means to be a 'Pirate'," Sellers explained.
While Sellers is excited about becoming the new Activities Director, he says he will miss being coach. "Being a coach has provided me the opportunity to meet some outstanding people, to work with some exceptional student athletes, and build lasting relationships along the way. I'm going to miss the everyday grind of trying to get better. I'm going to miss preparing for games, competing on the field, seeing progress from my players, working with an outstanding staff. I'll miss the highs of a big win, and the lows of a loss. I guess most of all, I'll just miss the laughs, smiles and jokes from the everyday, run-of-the-mill time I got to spend with my teams. I hope to still get my fill of ALL of those, just in a new way!"
As the Activities Director, Sellers says he is most excited about building relationships with a wider group of people. "I look forward to seeing kids 'do their thing,' whether that's on the field, in a classroom, on a stage, etc. I am excited to see and highlight what our kids can do, and to work with and support our coaches, sponsors, parents and community. The opportunity Dr. Dobrinic and others have given me is something I plan to run with. I'm excited to get started!"
About the Writer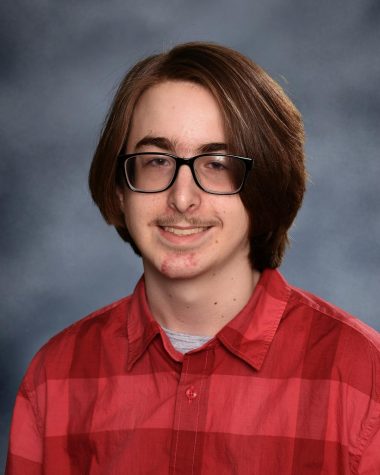 Matthew Jacobi, Editor-In-Chief
Matthew is a junior and Editor-In-Chief of Pirate Press. In middle school, Matthew was a staff writer for Holman's Pirate Times in 6th and 7th grade. Then...