Giubardo is this week's Pirate Code Staff Winner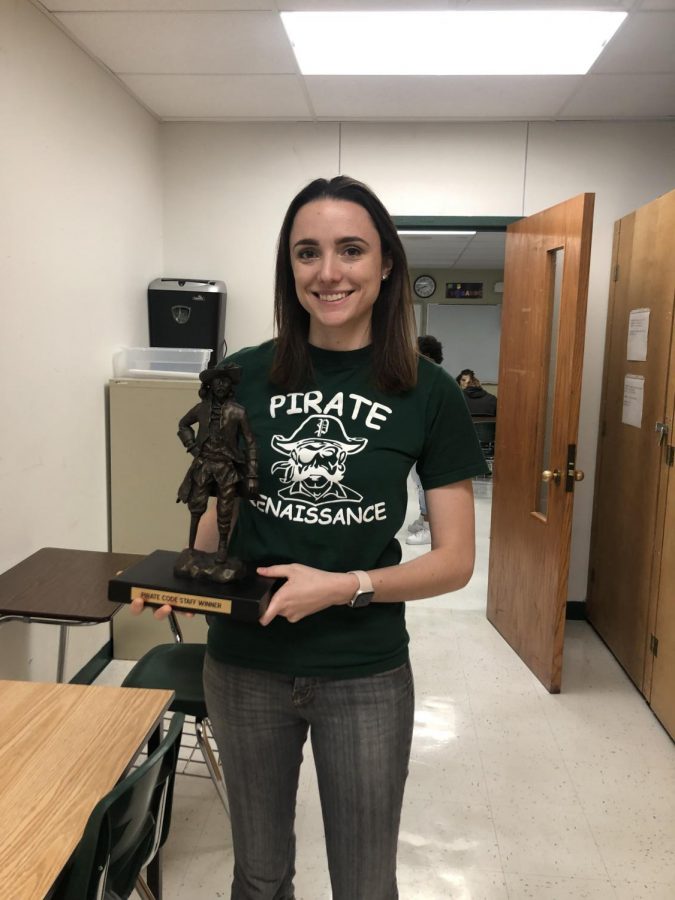 Pattonville math teacher Ms. Trista Giubardo was chosen to be the Pirate Code Staff Winner for the week of Friday, December 14.
She said she gave her ticket to senior Caroline Collier.
"I've noticed that she has been working really hard in my class recently and I was very impressed by her effort."
Giubardo was thrilled to find out that she was this week's winner.
"It's always exciting to receive a prize for myself, but it makes me happy to know that the student I chose won."
After students are caught being a Pirate and doing the right thing, they can receive a Pirate Code ticket from a faculty or staff member. After putting their ticket in one of the Pirate Code boxes around school, a winner is picked every Friday.
Every week, a different Pirate Code Staff Member of the Week will be selected from the Pirate Code tickets that students have turned in.
Remember the Pirate Code. Be Respectful. Be Responsible. Be Involved.