Theatre students present One-Act Plays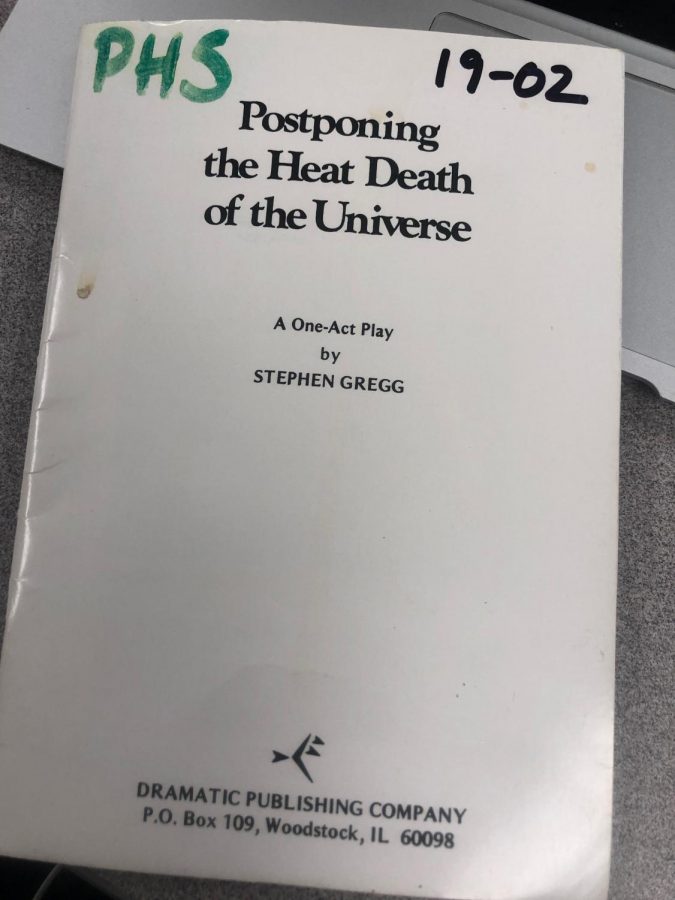 One-Act plays were April 16-17 at Pattonville High School. One-Act plays are short 30-45 minute productions performed in Ms. Lara Corvera's room by students involved in the theatre program.
The students get to rehearse for about 4 weeks to get as ready as possible for the show. Two One-Acts this year were student-directed. "Math for Actors" directed by senior Lacey Harder and "Postponing the Heat Death of the Universe" directed by Kaitlyn Kelly. The last One-Act was "Offerings" directed by Corvera. The students work for about a month every day after school to put together the short plays.
"It was really fun directing this year and very different," Kelly said. "I was the leader so what I wanted the show to look like, it did. It was really scary at first, but it turned out really, really good."
Senior Journee Bond  played Nick Olmsted in Kelly's student-directed One-Act and at first, it was a challenge.
"My character had to be motionless for the entire play until the end so it was really hard trying to stay still on stage especially when I'm used to expressing myself with my whole body."
Every year, One-Acts are a great time and this was no exception.
Junior Elise Tompkins played a sassy funny character in Harder's "Math for Actors" and the results were amazing.
"I really liked this One-Act because my character had a lot of lines and she was a good different character than I've played before."
This year the turnout was great, the shows were acted extremely well and the audience left happy.