'Bama Bound for Spring Break
Hang on for a minute...we're trying to find some more stories you might like.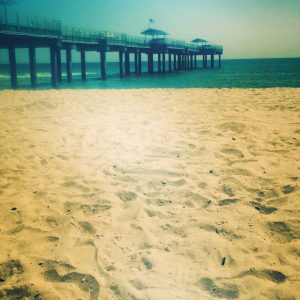 Spring Break is an amazing time for everyone. It's a week off of school that people enjoy going out of town or planning fun family events. There is usually good weather but of course as we know with experience from the past two years, we have learned differently. And well, if you can't have good weather here, why not go to Gulf Shores, Alabama?
Gulf Shores, Alabama, is an awesome place to spend your Spring Break. The weather is almost perfect but some days are colder than others but it almost never gets under 40 degrees. When the weather is above 40 degrees, there are many activities you can do.
People always have the ocean in the backyard so that leaves people with many options. They can do anything from sun bathing to skin boarding. If they prefer to stay indoors, there is always cable and awesome hotels.
There are plenty of good places to eat. One really good place is Bahama Bob's Beach Side Cafe, Cotton's Restaurant, and there are many crab shacks and small joints like that. Where the good food is, people are too.
Overall, Gulf Shores, Alabama, is the best idea for Spring Break.