#WakandaForever trends as Black Panther ratings rise
Hang on for a minute...we're trying to find some more stories you might like.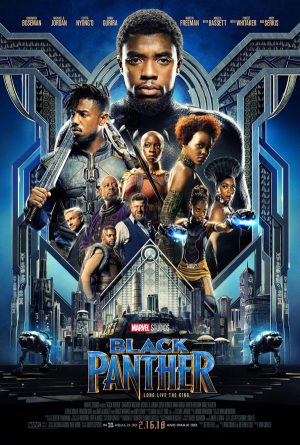 Marvel's Black Panther is a historic box office success but what exactly is Wakanda and why is it trending on all social media sites?
Wakanda is a fictional city depicted in the movie Black Panther set in modern-day Africa in the Marvel universe. This city is not a normal place, however, but a technological marvel. What makes this town more advanced than others is that it exists on top of a surplus of the strongest metal on (Marvel) Earth – vibranium. To learn more of this metal, well, you'll just have to go sit in theaters to see it yourself.
And many students have seen this movie, either by themselves or with a school group.
The African American Achiever's Club, or commonly known as Triple A, went on an after-school trip on March 1 to go see Black Panther in theaters. All the tickets for students were purchased by Ms. Kaitlin Childs and Mr. Nathan Klosterman.
Triple A member Bria Alexandria describes the experience elatedly.
"It was fun seeing the movie as a club because we bonded, laughed, and cried all together," she said. "Wakanda Forever!"
The African American Literature class will go to see the movie as well on March 2.
Those who have seen the movie have only good words to speak of it.
"Chadwick Boseman," senior Maria Vincent said, "and that's all I have to say."
Another excited watcher of Black Panther, Asia Oliphant, comments on the movie.
"When I first heard that Black Panther was going to be a movie I was excited because not only do I like Marvel movies, but I loved the fact that it has an all-black cast," Oliphant said. "When I first saw it, and I'm going to see it again, I really enjoyed that they brought up racial themes of slavery, profiling, and other tensions. It's a definite must-see."
I personally have gone to see Black Panther three times already, and enjoy the film so much that I recommend it to everybody.
So you heard it here first! Black Panther has united communities and inspired many young black children to shoot for the stars. Remember, #WakandaForever!