Tough Players Despite Tough Season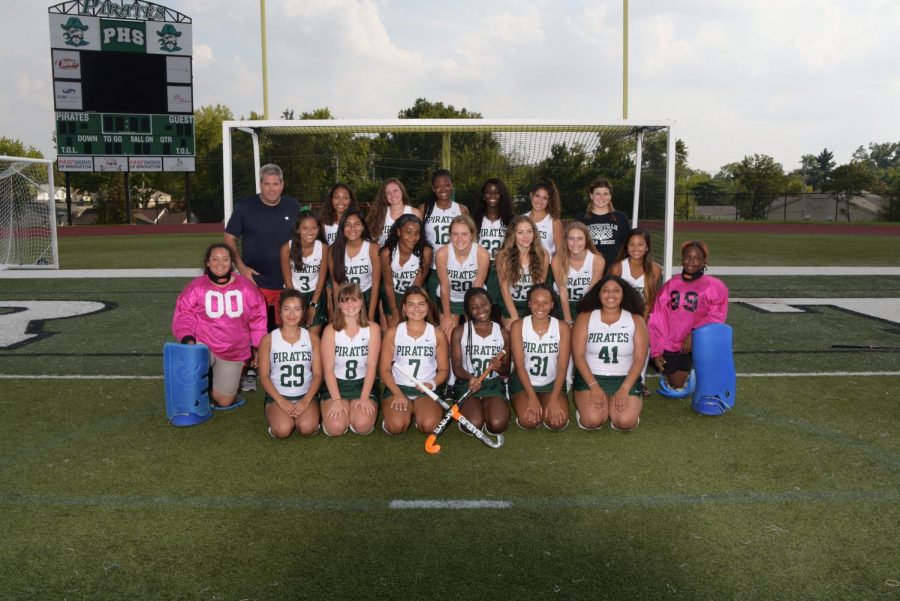 Kiara Wells and Lauren McDaniel, Staff Writers
November 1, 2019
Despite every player's best effort, the Varsity Field Hockey team faced overwhelming adversity.  With captains who were out with injuries and a head coach on maternity leave, the team had several adjustments to make.
Pattonville's Girls' Field Hockey team is coached by Officer Mooney. who "sees improvements in his team even without winning any games this season."  He says the team doesn't have one specific rival, and that the varsity team is having some troubles scoring this season, although they've made many accomplishments as in their willingness to compete and work hard.
Mooney highlighted that there's a lot of improvements in the goalie position and said the defense "is more solid than ever."He also noted, "The players that have been with me since their freshman year have molded themselves into better athletes, and I hope they continue the sport until they graduate." 
One of the field hockey team members, Taylor Guiot says that she was the first of many to get injured during the season, four team members were sat out permanently due to an injury they had. She recalled that the highlight of her season was team bonding and how fun her teammates were. She believes the funniest thing that happened in this season is when Alyssa Hocog would fall on the ground and just stay there. Taylor says if she could play one game over again it would be Parkway South because she thinks they would have won if she didn't get a concussion. She hopes that next year's team will be able to score more, that their dynamics stay good, and keep up their spirits. 
With twenty players from JV returning to the program, a potential of 11 will be on varsity. The experience they will bring and the drive they will have will contribute to a more successful team.