Forecast for Friday night may affect rivalry game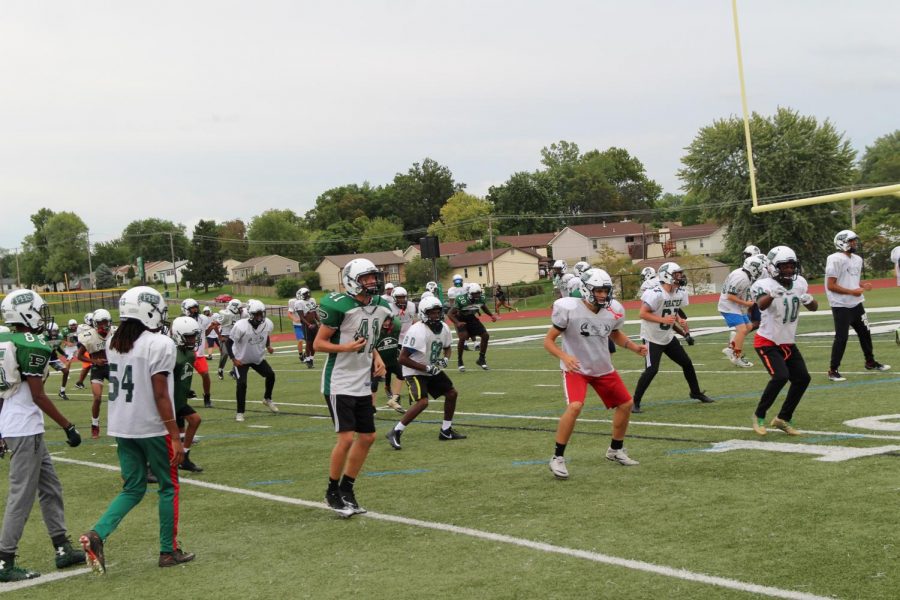 The Pattonville Pirates football team is going into Friday's match-up against rival Parkway North with a 1-1 record after beating Wentzville Holt in Week 2. The Vikings are 0-2 so far this season.
There is a 90 percent chance of rain in the morning and afternoon, but the forecast calls for just a 35 percent chance of storms come game time.
Earlier in the week, the Marquette Mustangs decided to move their game against the Kirkwood Pioneers up to Thursday night instead of playing on Friday because of the threat in the weather. The Mustangs got their game in but lost to the Pioneers, 58-20. Kirkwood (3-0) plays Rockwood Summit next before traveling to Pattonville for a contest on Sept. 21. The Pirates will face Marquette on the road later in the season on Oct. 5.
Heavy rain with thunder and lightning usually forces teams to cancel a game forcing the schools to reschedule the game later in the season. Parkway North does have a turf field so that helps lessen the chances of the game being called off due to dangerous field conditions.
The forecast for Friday does include thunderstorms and heavy rain, but some experts are also predicting a "Sand Storm."
Sam "The Sandman" Sanderson scored five touchdowns in the Pirates 49-21 victory against Holt in Week 2 and he is looking to continue his success at Parkway North.